Personal Injury Private Investigator
USA Express is a personal injury private investigation firm in Los Angeles County, San Francisco, and San Diego
Leverage a personal injury investigator's
expertise and maximize your cases' success
USA Express Investigations has been providing investigative services for almost three decades. We have a staff of highly trained professionals who are committed to providing top-quality service at competitive prices. Our investigators have backgrounds in law enforcement as well as other areas such as insurance investigation and fraud prevention; they know how to handle themselves and help you secure justice for clients.
Private investigators and injury claim cases
A successful resolution of a personal injury case is frequently dependent upon hiring an experienced private investigator that knows how to work on a case and deals with insurance policies while remaining thorough.
Time is of the utmost importance in any personal injury case, whether it involves a workers' compensation claim, a car accident, negligence, or another type of incident. We work efficiently, and use all our connections and resources to leave no rock unturned to get you the evidence you need.
Personal injury claimants should be granted access to all the evidence related to their accident or scene, and the private investigator we assign to your case will work on finding it. To properly help law firms with these types of cases, the investigator assigned will have specialized training and experience in the subject and know how to properly handle sensitive information that may be needed in court. Hiring our experienced private investigators will allow you to identify what part of your case requires further investigation, review, reanalysis, and development.
If your client has been injured in an accident, and you're still wondering how to go about presenting the case, or are unable to pinpoint who was at fault, we can help.
All accident victims deserve to have their cases presented with the best information possible. Professional investigators will ensure this occurs in your case and aid your law firm in delivering the best possible benefits for the injured party of the case. We have decades of experience and are ready to deliver on that!
A private investigator will help gather evidence, interview witnesses, and provide evidence to prove the liability in your case. They'll collect evidence that can lead to a settlement in your client's favor. We are familiarized with these cases, and we know what we need to focus on to support any compensation regarding medical bills, lost wages, pain, and suffering damages.
A private investigator can also help with other aspects of the legal process like filing documents and collecting evidence for trial if needed. We have experience working these cases with law firms and are comfortable being involved in the whole process.
When you hire private investigators to help with a personal injury claim, you will obtain verified information and better resources that will benefit the injury claims of your clients
Why Is It Beneficial To Hire A Private Investigator?
Our investigators will obtain every detail regarding your client's damages and losses by conducting thorough investigations. The private investigations we conduct offer insights on how to best approach cases. We consider every detail, public records, medical evaluations, and appropriate surveillance to provide all evidence that can support your client's claim.
The private investigator's job will make yours easier. We are experts in securing information through methods that are usually time-consuming for law enforcement. We can aid an experienced personal injury attorney with discoveries, through completely legal, but more effective ways.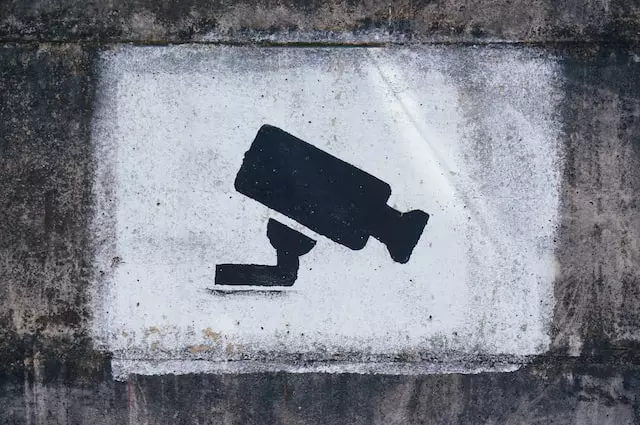 When a client is dealing with an injury or loss, the last thing they want to do is deal with insurance companies or a long law process. They want to focus on healing and getting back to normal—not arguing over coverage or fault. Our team of private investigators will help that happen for them faster, what we deliver is bulletproof evidence to support your client's claim.
If a case is especially difficult to prove or support, that's where our injury private investigators come in. We will find what you need for your client.
Our private investigators collect evidence, such as photos and witness statements, so you have everything ready and organized when it comes time for a settlement negotiation or trial. The goal is always the same: get you with what your client deserves as quickly as possible.
How do private investigators help with personal injury cases?
The primary function of the private investigators will be uncovering proof and information to support the claims of injuries. Our team will be able to help you gather the evidence to prove any case.
Ultimately we seek to find a solution and compensation that benefits all injured parties. Sometimes going through evidence or referring medical studies to other doctors can change an outcome, and we will go through everything.
We will also ensure that you have all the information relevant to the other party involved in the accident and that there are no surprises. This may include looking into their financial situation and determining whether or not they have insurance coverage, or how they can pay for any damages caused by their negligence. This will aid any case and allow you to seek realistic compensation and have a successful result.
Accident victims shouldn't have to worry about dealing with insurance companies, and companies shouldn't worry about fraudulent claims. We are here to help in any case!
These are some of the things we do to support your case
We examine accident sites for clues about what happened, we interview witnesses who saw what happened or were involved in the accident in any shape or form to get a complete picture. When applicable, we take photographs of accident sites and any injuries sustained during it, as well as the surroundings and any video surveillance available from nearby locations.
We conduct detailed interviews with neighbors and co-workers that can verify how the accident and injuries sustained have affected your clients' lives to better support the claim.
A personal injury private investigator will make sure you have all the evidence and proof you need to properly and successfully negotiate the settlement your client deserves.
We offer services regarding the following:
Auto Inspection
Premise Liability
Dog bite Investigations
Product Liability
Scene Investigations
Coverage Issues
Traumatic Brain Injury Investigations
Statements
Plaintiff Interviews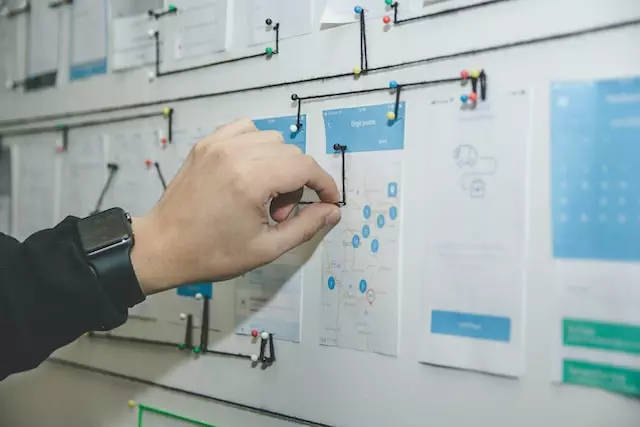 If you're looking for a skilled team of private investigators to help with your case, USA Express is here for you, and the private investigator assigned to your claim will deliver.
Any accident victim should be properly compensated and we want to help you make that happen. You will have an honest investigator assigned who will ensure all information is preserved collected and handled properly.
Our expert team of professional private investigators can help your client:
Gather evidence needed for your case (video footage, photos of the scene, witness interviews, a criminal record that can aid, compliance faults, any medical evaluations, etc.)
Track down key witnesses who may not want to talk with you directly
Keep tabs on any potential defendants or witnesses who may try to hide assets or transfer money out of state to avoid paying
Conduct personal injury surveillance investigations
Find out if any hidden assets could be used to pay your medical bills and lost wages, such as insurance policies that have not yet been filed or life insurance claims made by the defendant's employer
Refute unfounded claims by either party involved
Conduct online and digital surveillance as needed to back your case, which can include going through the footage of surveillance cameras, or a store or traffic camera that was near the scene of the accident.
So, why should you hire private investigators for personal injury claim cases?
We will help determine who was responsible for causing the injuries, to lead your client to compensation from the party at fault or their insurance company if necessary.
The private investigator assigned will collect evidence that proves exactly how much you deserve to be compensated for the implications the incident has had in your life.
Collecting all relevant information regarding each party's claims so there are no surprises when negotiating a settlement
At USA Express, we know how to handle these cases and we're here to help! We offer personal injury private investigators who specialize in helping you get the compensation your client deserves and requires.
Our team of experts will work with you from start to finish, investigating all aspects of your case and providing guidance along the way. We will work tirelessly to find and prove who is responsible.
We are committed to providing high-quality service at reasonable prices and are always available for questions or concerns about your case. We provide excellence at every step to get you the compensation your client deserves for the negligence or recklessness of someone else, or shut down a false claim.
As a team of professionals who believe in helping people get justice when they've been wronged by someone else, we know what it means to fight for what's right. We're ready to give it everything we've got so that your clients can get back on their feet again as quickly as possible.
We are here to help your firm win that case. Contact us to see if we'll be a good fit!

Los Angeles
21031 Ventura Blvd Ste 920
Woodland Hills, CA 91364
By Appointment Only

San Francisco
50 California St. Suite 1500
San Francisco CA 94111
By Appointment Only

San Diego
402 West Broadway Ste 400
San Diego, CA 92101
By Appointment Only

Hours
Weekdays :  08:00 am - 9:00 pm
Weekend   :  Closed